Meet the Shuwari Sport Fishing Crew. Our crew have a combined experience of over 30 years, and have experience fishing all long the Kenya coast from Lamu in the North to Shimoni in the Pemba Channel to the extreme South. They also have extensive experience fishing in the water off Tanzania and Zanzibar.
We pride ourselves in having a team that is passionate about sustainable sportfishing and engages actively in conservation both on the water and onshore. Our policy is to tag and release all billfish, and other designated endangered species such as Giant Trevally.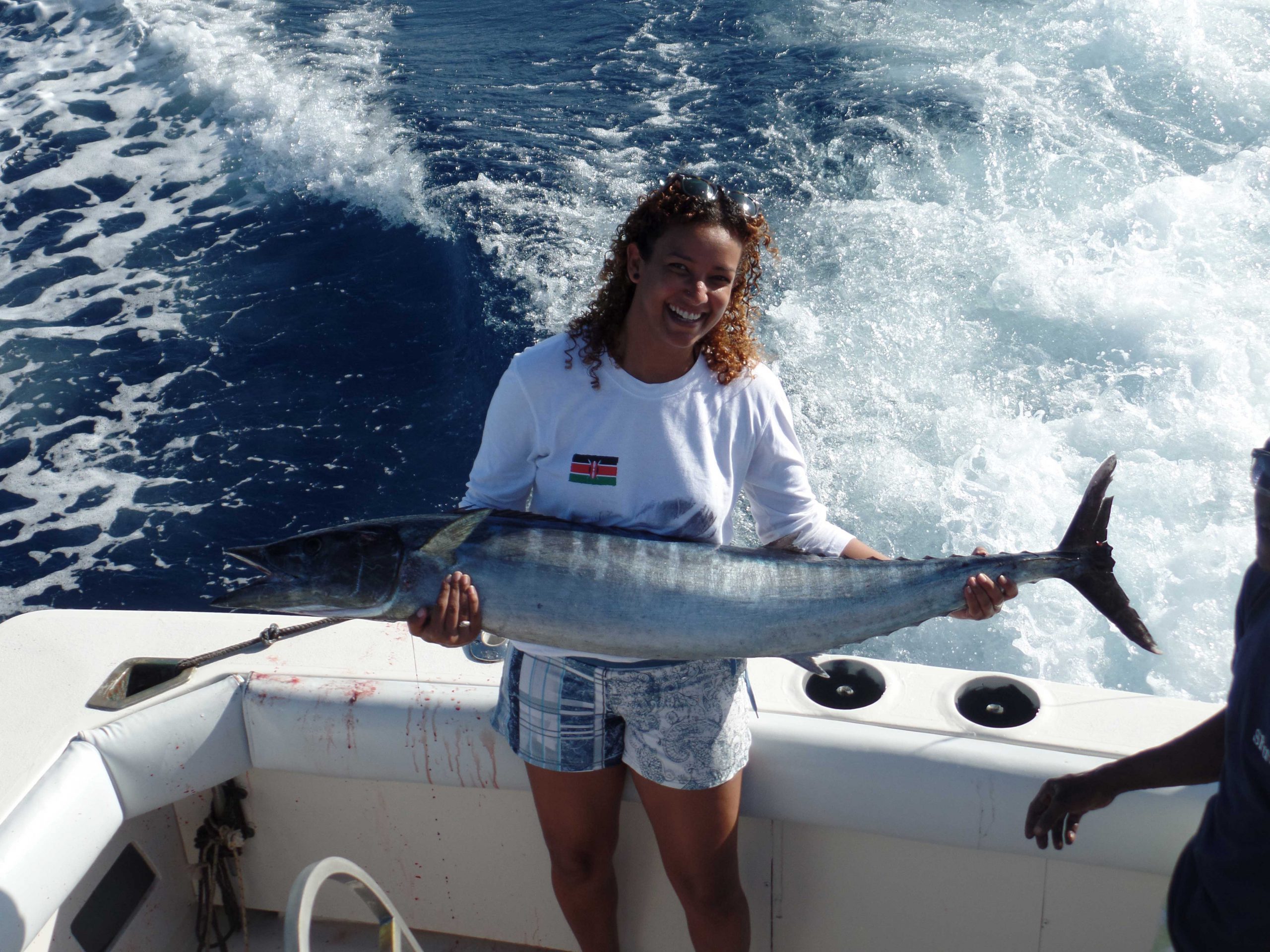 Bryan
Matiba
Bryan is a qualified RYA Power Boat level 2 operator, and is currently the top young skipper on the Kenya Coast.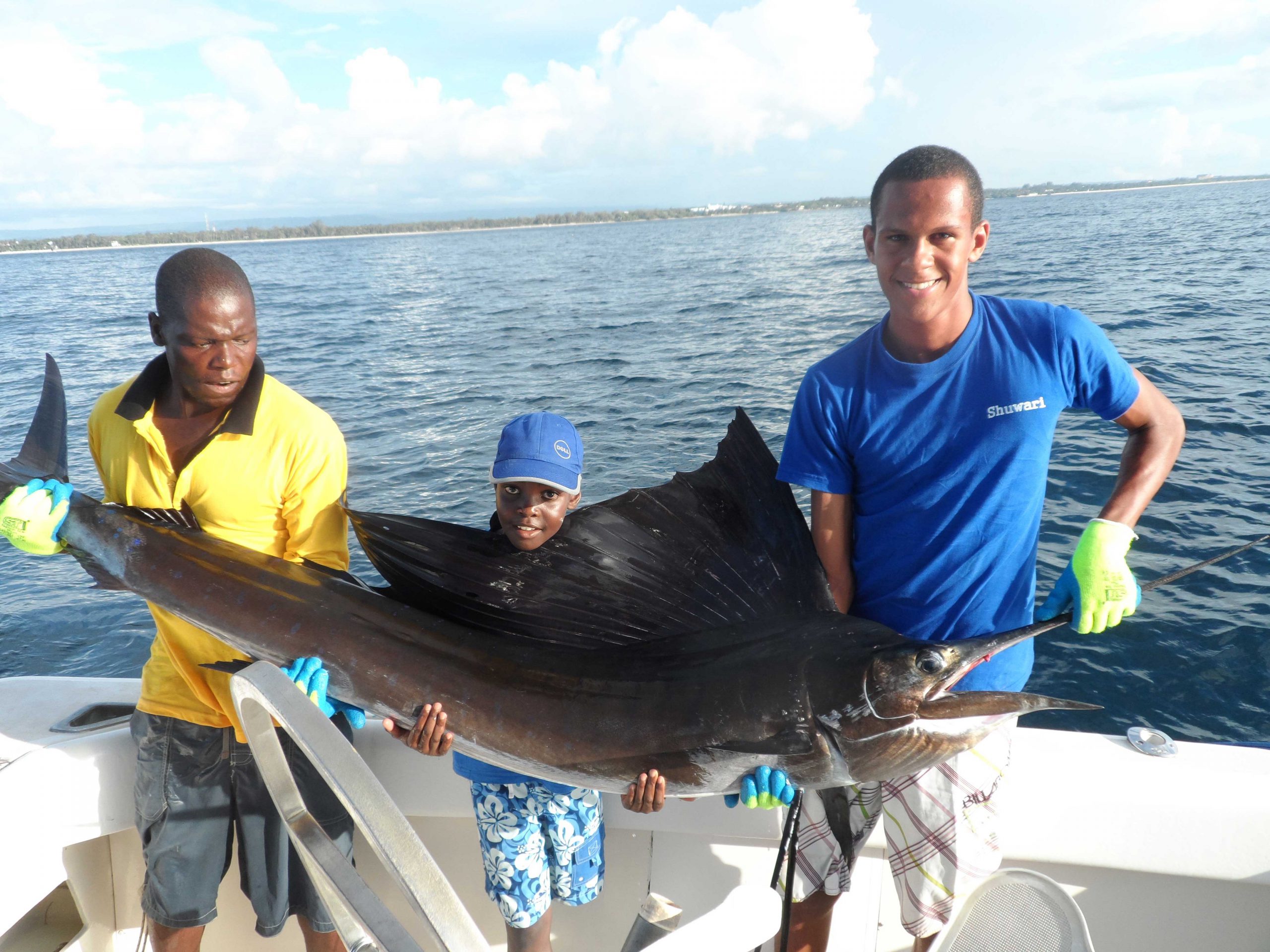 Martyn
Matiba
Martyn us the youngest member of the team and a great sport-fisherman in his own right. He has been trained by the top Skippers on the Coast and has brought new ideas and methods of catching different species of fish. He is also an adept helmsman and is often the one we turn to when the bite is good!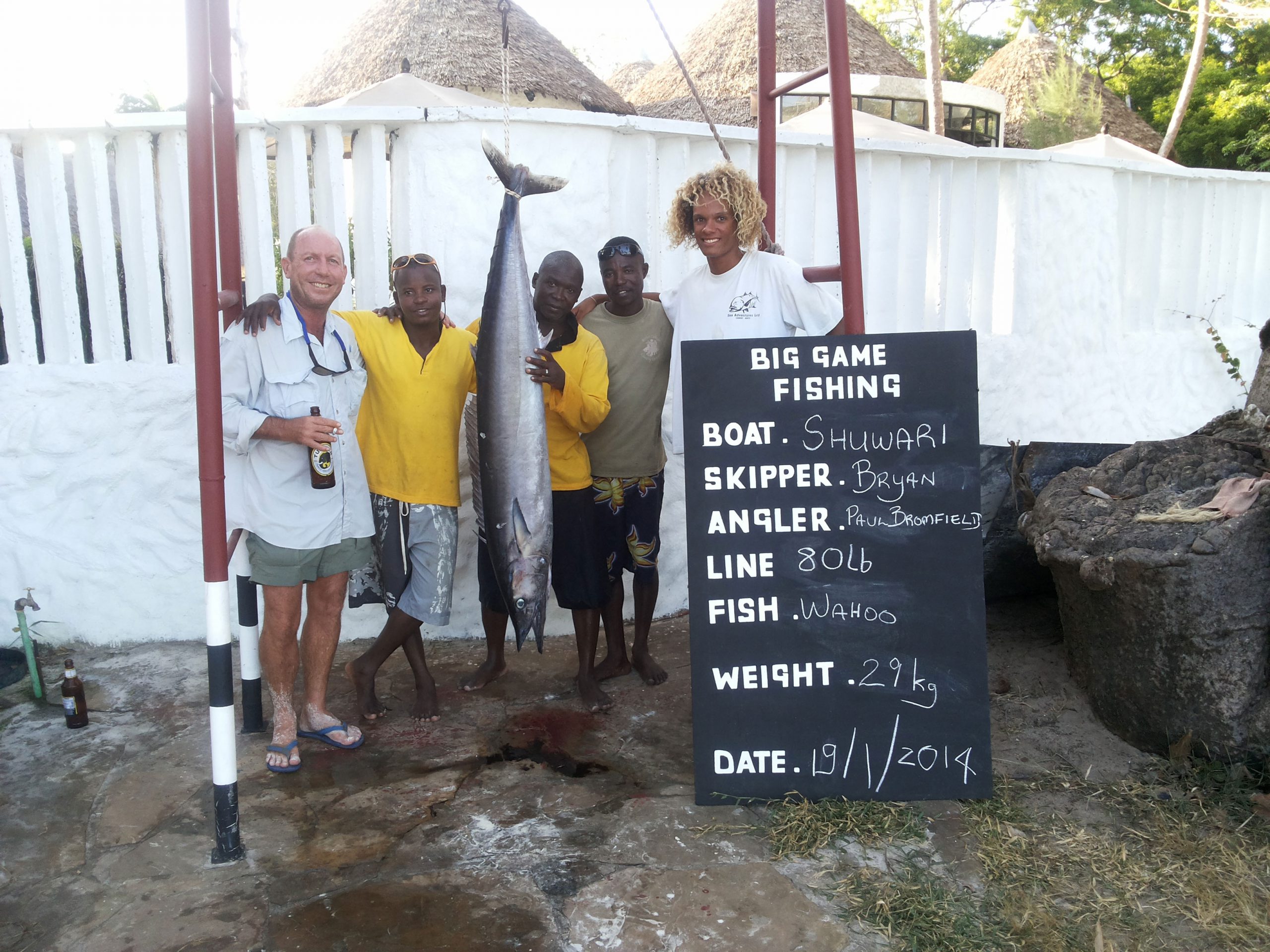 Ali
Kiza
Ali is a keen young fisherman, whose skill has come form fishing on dinghies, off the Watamu banks. They are probably the most skilled live bait fishermen on the Coast and he brings to our team those critical skills that are needed when live baiting for pelagic predators.