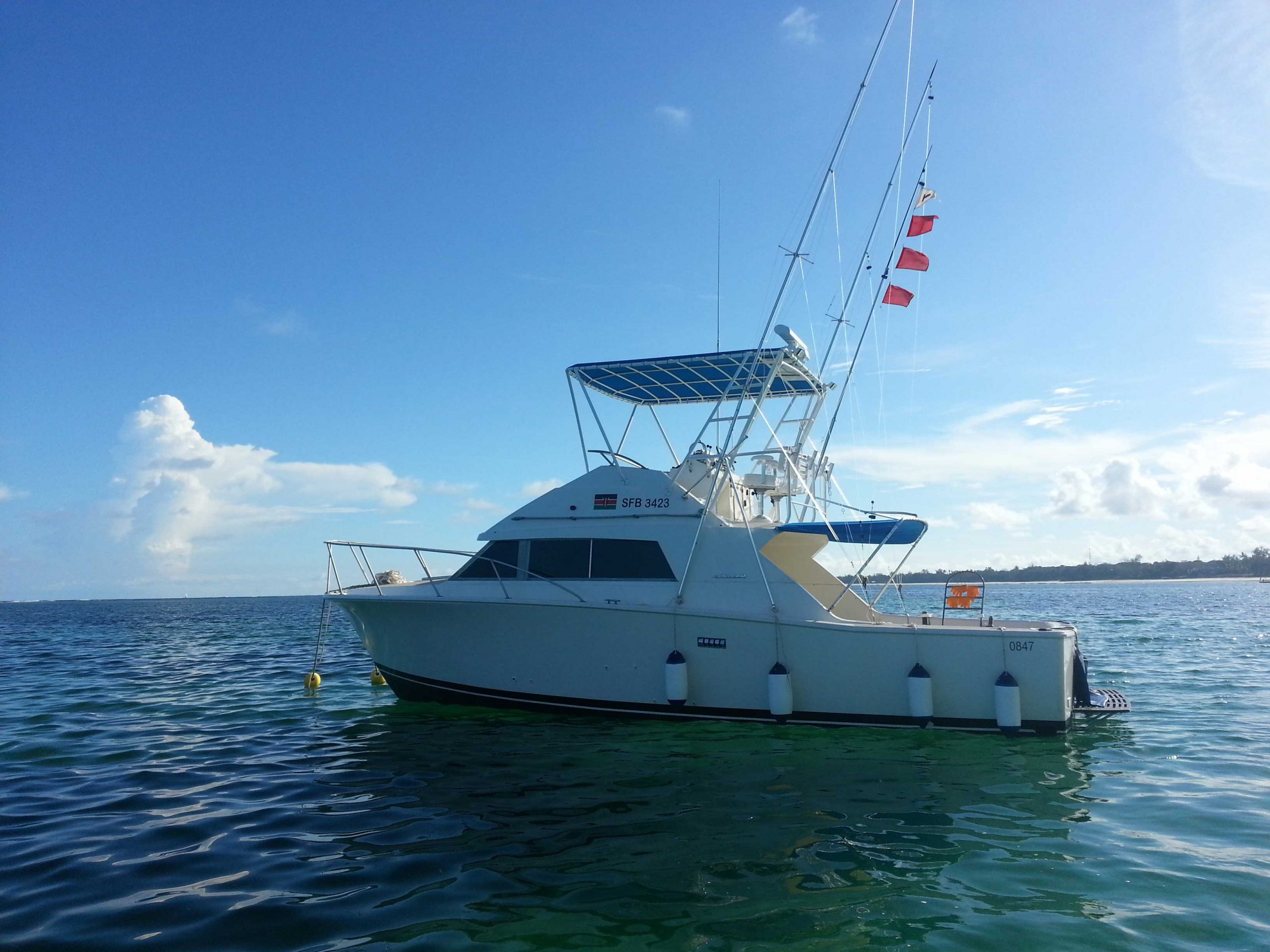 The procedure for the full day fishing trip is the same as with the half day trip however, on this trip one can target Marlin better as there is more time available to get right out in to the middle of the Pemba channel. Departure for full day is 06:30.
It is also possible to try daytime Broadbill Swordfish fishing which entails keeping the boat relatively stationary and dropping a bait with hooks in it down to depth of 500m. This method has proved to be quite successful along the Kenya Coast.
On this trip, a full sandwich lunch is provided, and should you be fortunate enough to catch a small fish in the morning session, then the crew will prepare a hot lunch on board.
Return to the mooring is around 16:30 and time for a cool drink at the bar to reflect on the day's events.