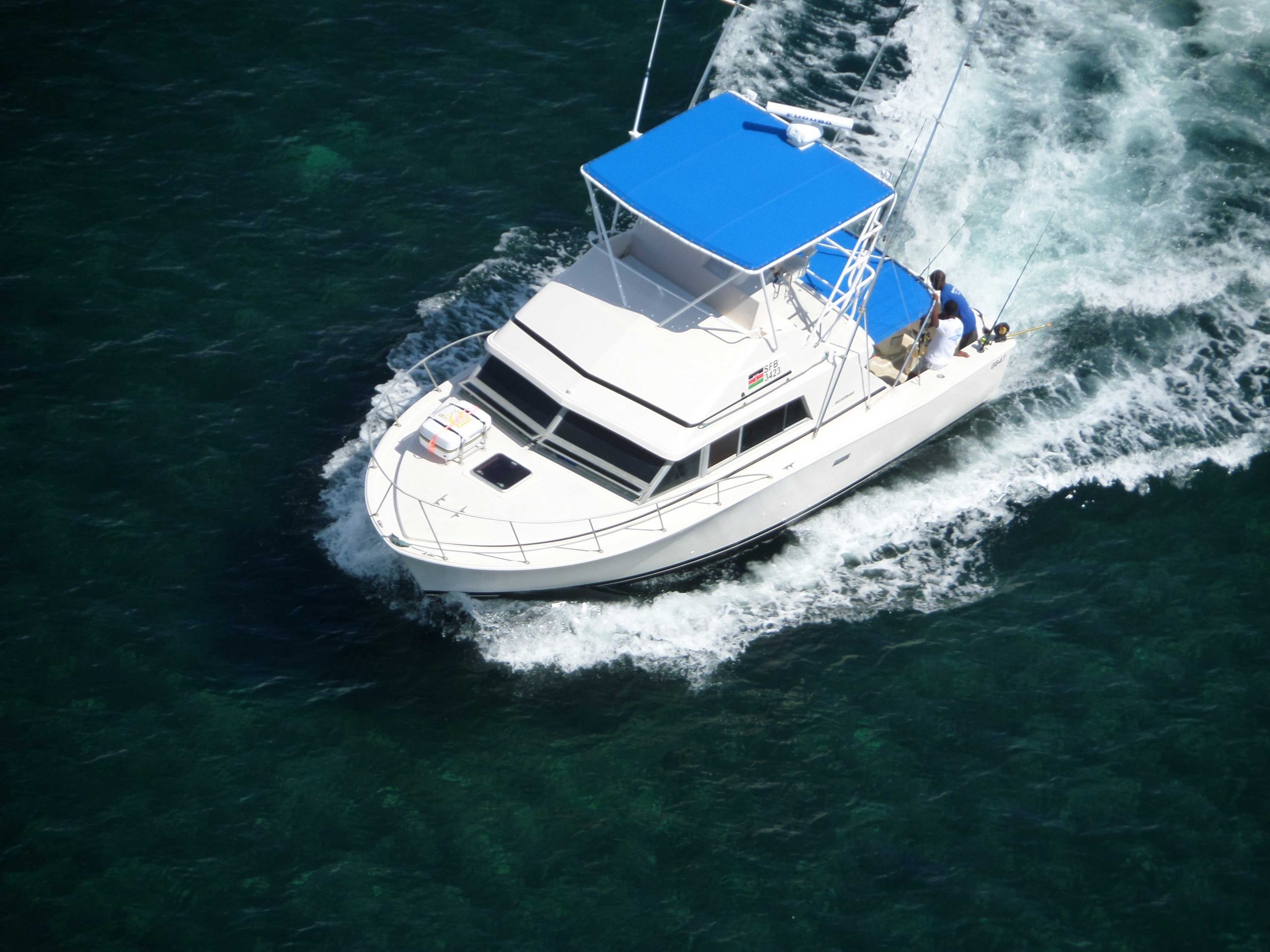 On the half day fishing trip we depart the mooring in Diani at 06:30 and there is a safety briefing on board by the crew before leaving the 'mlango' (Kiswahili for door) which is the passage to the open sea.
Depending on the target species, the Captain will first look for schools of bait so as to have the best opportunity to hook a large fish as fresh bait is better than frozen bait.
The boat will them motor out to the fishing grounds for between 15 minutes and 45 minutes then the lines are set by the crew and the fishing begins in earnest.
When a fish comes in to the bait spread depending on your level of skill the crew will hook the fish for you or you can try your hand at hooking the fish and fighting it to the boat.
Once at the boat, billfish are tagged, and once they are settled down and in the process of ensuring that they will survive is on going, then there is an opportunity to have a photo with the fish. The fish is then released, and the sequence is repeated.
Coffee or tea will be served shortly after leaving the beach and when the fishing proper starts, along with local delicacies. Traditional sandwiches are also available, as is water and soft drinks.
Return to the mooring is usually 6,5 hours after departure, and again very dependent on the tide.