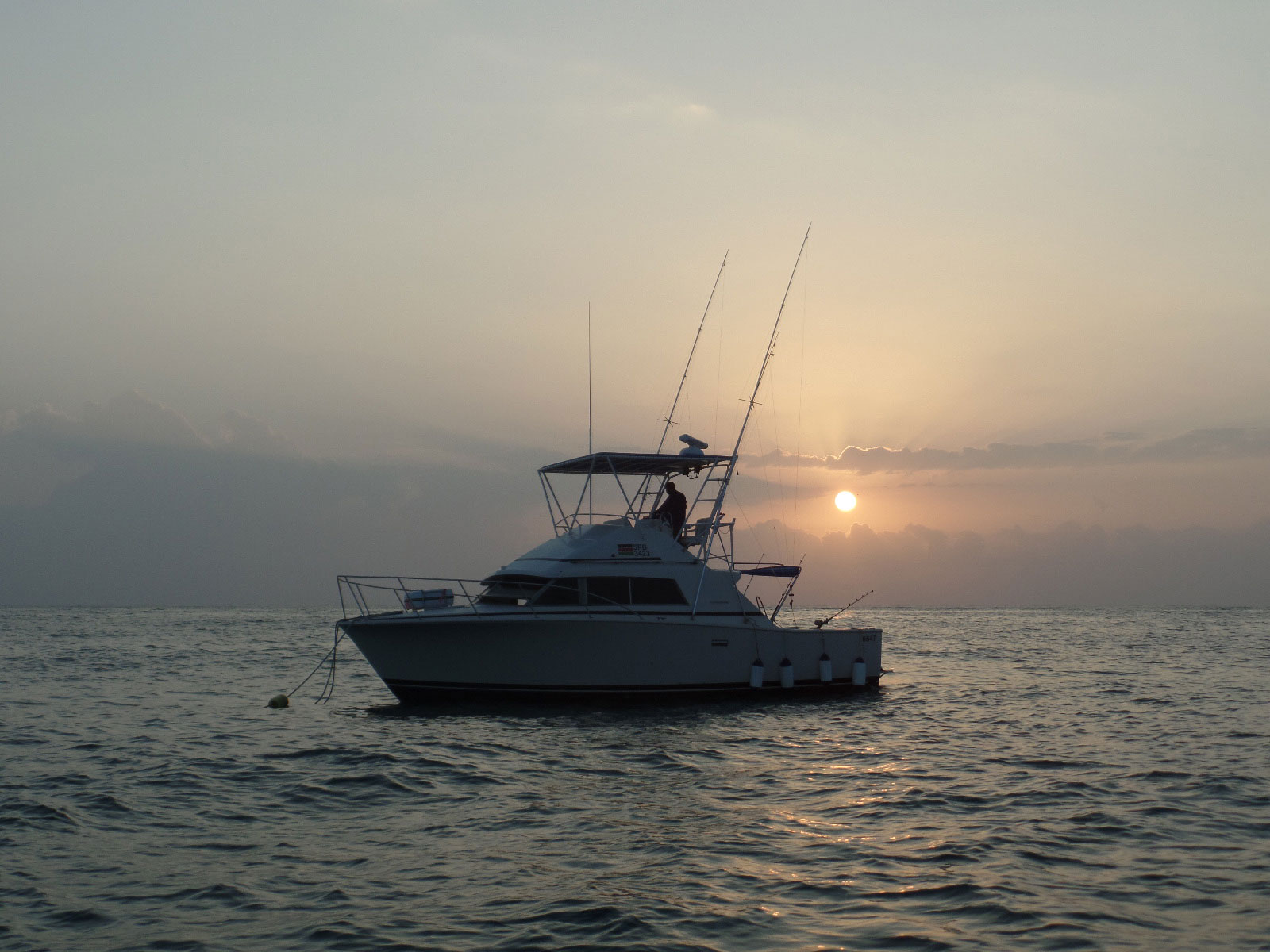 The night fishing trip entails leaving the mooring at 16:00 and motoring out to the night fishing grounds which are usually further out to sea as the Broadbill Swordfish like deep water.

Arrival in the designated area is just before sunset and the luminous lures baited with squid and with a chemical light stick attached are prepared and set out. One is lowered on the down rigger, and one each on the out riggers. And the slow trolling will continue through the night.
Night where there is no moon are usually better as when there is any light the Broadbill do not come to the surface to feed. Any fish caught will be tagged and then a photo opportunity will be given, depending on how the fish is behaving.
A hot dinner will be served, and plenty of hot coffee and tea will be available to keep the night chill at bay.
Come sunrise, there may be an opportunity to try for the very early bite that often happens depending on where you are fishing after which the boat will head for home, arriving back by 10:00. A light breakfast will be offered prior to beginning the journey home.